ś.p. Irena Miłosz
Z karty żałobnej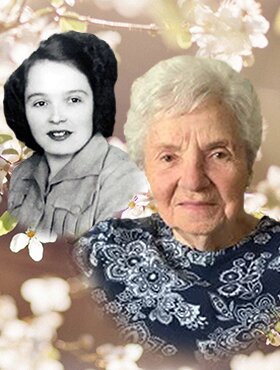 W piątek 29 września, odeszła do wieczności nasza Parafianka, ś.p. Irena Miłosz w wieku 94 lat. Msza św. żałobna odbyła się w naszym kościele w czwartek 5 października. Rodzinie i przyjaciołom składamy wyrazy współczucia, a ś.p. Irenę polecamy miło­sierdziu Bożemu. Wieczny odpoczynek racz jej dać, Panie!
We are sad to announce that our beloved mother, grandmother, and great-grandmother Irena Milosz passed away on Friday, September 29, 2023, at the age of 94 years.
Irena was born on July 7, 1929, in Mława, Poland. She immigrated to Canada in 1984. Soon after settling in Calgary, Irena met Leon whom she married in 1985.
Irena was an active member of the Polish Canadian Association, Polish Combatant Association, and Polish Seniors Club where she served as a president for several years.
Irena loved to spend time with her family and friends. She had a special spot in her heart for her grandchildren and great-grandchildren, always spoiling them with gifts and chocolate marshmallows.
Irena was predeceased by her loving husband of 25 years, Leon Milosz and son Victor. She is survived by her children, Mirka (John), Ela (Andrew), Barbara (Leszek), Tom (Kathleen), and Grace (Dan); grandchildren, Ola, Melissa, Carrie, Patrycja (Martin), Karolina (Aeddan), Eric (Lauren), and Vicky (Ian); and great-grandchildren, McKayla, Anio, Eli, David, Margaret, Ashlyn, and Locklyn. Irena will be dearly missed and forever remembered by her family, friends and loved ones.
Funeral Mass will be celebrated at Our Lady Queen of Peace Polish Catholic Church (2111 Uxbridge Drive N.W., Calgary, AB) on Thursday, October 5, 2023, at 12:00 p.m. Reception to follow in the Parish Hall at the church. Condolences, memories, and photos may be shared and viewed with Irena's family here.
In living memory of Irena Milosz, a tree will be planted in the Ann & Sandy Cross Conservation Area by McInnis & Holloway Funeral Homes, Park Memorial, 5008 Elbow Drive SW, Calgary, AB T2S 2L5, Telephone: 403-243-8200.